2016 SuperCamps
Celebrating Our 27th Year
Let Our Experience be Your Guide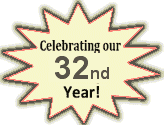 WE TEACH SKILLS...
The emphasis of our Offensive Skills SuperCamps is on OFFENSIVE SKILL DEVELOPMENT. Are you afraid to shoot ?? Do you lack confidence in your scoring ability ? If so.. this is the basketball camp you've been looking for. We have an experienced, quality staff dedicated to providing drills-n-skill sessions designed to improve your abilities.
Learn from top Collegiate, High School and AAU Coaches!
Leave with added confidence and drills/goals to work on ...
A comprehensive Offensive Basketball Skills
Training Academy for All Levels of Experience
STILL OPEN - SPOTS AT ALL SUPERCAMPS
Check out the NEW PINNACLE BOYS AND GIRLS BASKETBALL DAY SUPERCAMPS
Want to learn more? Check out the detailed info provided in each brochure.
SPECIAL OFFER TO FURY MEMBERS
We are very loyal to our Finger Lakes Fury Basketball Club participants. We promote off-season player development and encourage our members to work on their skills over the summer. Complete the application and send in your form and deposit by May 1st and you can take a $ 50.00 DISCOUNT. Multiple family members can take an additional $ 25.00 per family member. Questions ? Contact Coach Guy